Time Management and Work-Life Balance
Make your workflow work.
For you. For your life.
Credit: Image by Public Co from Pixabay
The most successful people only have the same 24 hours in each day that you do. But you know that.
This course provides a solid foundation for getting what you want out of your life. It's geared toward the small business owner— the entrepreneur or solopreneur who is trying to balance family and business obligations. Typical clients are moms starting their marketing business from their kitchen table and solopreneurs who are frustrated that they are pretty much in the same place this week as they were last week.
The hope is that this week will be different. The reality is that it won't be unless you change your approach.
If you are a small business owner who is struggling to find a way to manage all of your responsibilities and your business, this course is a good place to start.
Seven minutes a day can make it seem like you have an extra hour every day— if not more. You just need to know how.
You need a process— a set of procedures— that you go through that help you maximize your time.
Take this course and in 3 hours you will have that process.
What will this course teach you?
Note: We've deeply discounted the course because of the Covid-19 pandemic.
For starters:
How to avoid the key mistake that most people make when planning their day- the mistake that makes most time management "tricks" worth very little.
How to handle those nagging things that slip through the cracks. When they come up they start that pit in your stomach, because you're already thinking you might mess this up. We'll show you how to fix that. Forever.
How to plan so that you are doing the right things. This makes such a difference– there's no better way to find more time than to realize you shouldn't be doing something at all.
How to develop a routine so every day is under control. You won't be running around like so many people are these days– busy but getting nowhere.
How to make sure you relax– really relax in the ways that are meaningful to you- without guilt. You can achieve and maintain a work-life balance even under the most difficult of circumstances.
And a lot more.
Authentic
"Having taken other similar courses without much change in my habits, Time Management and Work-Life Balance gave me immediate ideas to jump-start my productivity." -Holly W
Real teaching. The kind that leads to real learning. When you finish this course you will be able to use your new knowledge immediately.
Relatable*
"Dan's dedication to the professional, emotional and physical well-being of his clients is what makes this course work! With a deep understanding of time management challenges – especially in this multi-tasking, fast-paced age, Dan provides invaluable information and strategies to bring balance into even the busiest of lives!" – Kathy Y
*It's not a word, but it should be!
Thorough
"All around great course to achieve the work-life balance. The supplied worksheets and assistance creating a schedule in a spreadsheet was a great added value." – Jess M
This course isn't about hacks, apps, and colored markers. This course is about the concepts and principles you need to understand. Once you understand, you will be able to choose the tools that work for you.
People spend anywhere from $300 to $2000 and up on courses just like this that are taught in various business settings like weekend seminars and workshops. Here you can have it all for the price of two or three six-packs of some excellent local craft beer— and in the comfort of your own home! And with a money-back guarantee! (Just try getting that at your $2000 seminar!)
What's the catch? There's always a catch. The seven minutes a day is your ongoing daily commitment- BUT (and here's the catch)- you'll have to invest about 20 minutes MORE once a week.
What else are you doing that can possibly be more important than this?
You only get one chance at tomorrow. Take it!
You won't regret it- we guarantee it!
Caution! Don't take Time Management and Work-Life Balance if you are looking for a feel-good YouTube video that tells you silly little things that you already know or maybe that closing your eyes and counting to ten will make everything magically work out. This isn't that. There is no magic. No shortcut. This is for the people who refuse to be stopped.
That said, we guarantee that this course will give you the tools you need to lead yourself to achieve your goals. If you don't agree, we'll refund your purchase price. It's as simple as that. We can make this guarantee because we have seen first hand how these techniques have moved people from being lost and uncertain to focused and determined. Even during Covid. There's nothing to lose and everything to gain! Start today, because you won't get a second chance at tomorrow.
The short course takes about two or three hours to complete, depending mostly on how much planning you have already done. The course is completely online and you can do it at your own pace.
---
Strategic Delegation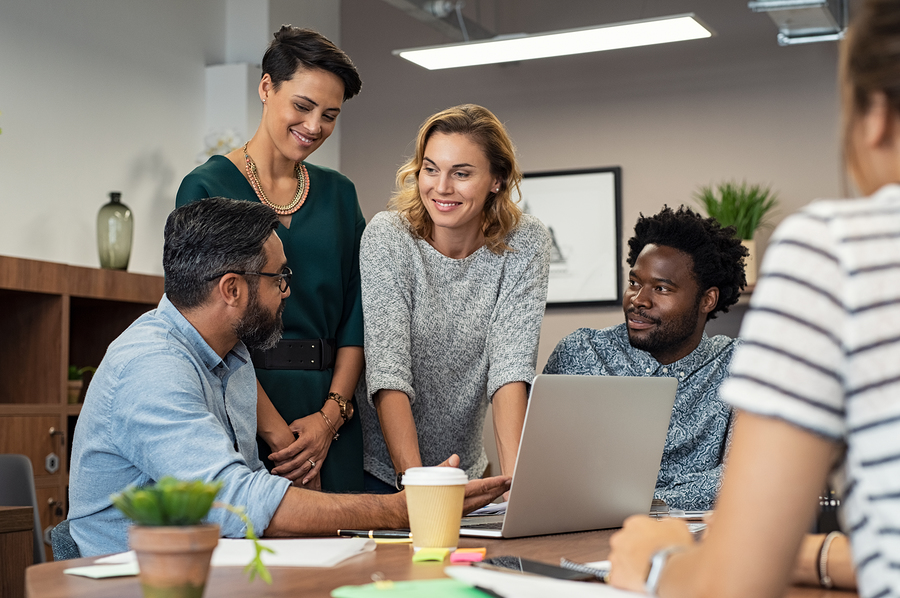 Build a stronger team
Why is delegating so hard to get right? Why is it important to get right? The answer is that it builds the strength of your team, and therefore you. We offer this lesson (module) for free. Even if delegating isn't your concern right now, if you are curious as to whether our online training works for you, you can spend about 15 minutes with this free course and find out.